Events
We host regular open networking events, special sponsored and themed events, and live learning events with our community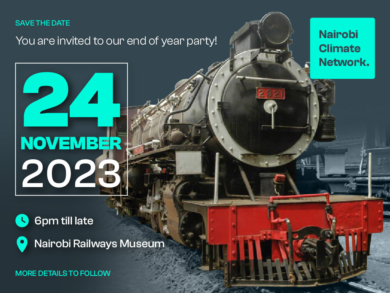 NCN's End of Year Party!
NCN is excited to host an End-of-Year Party, to celebrate our members' steadfast support, engagement, and patronage during a busy 2023! This event, strategically planned a week before COP28, aims to celebrate the successes of our community and build shared momentum and energy ahead of COP28. 👩🏾‍🤝‍👨🏿The event is open to members plus guests. 📣 More details to follow… Looking forward to seeing you there!
Join us to find out more
11
Nov
Sponsored by INSECTIPRO and BASI-GO
Learning Event - Exploring Bio-Circular Food Chains and Electric Mobility
NCN is excited to co-host a comprehensive and hands-on learning event in collaboration with INSECTIPRO and BASI-GO. NCN members will tour the INSECTIPRO facility to learn more about cricket and black soldier fly farming and how they contribute to a sustainable bio-circular food chain. BASI-GO will also share more about their innovative e-mobility solution in Nairobi as we journey to Tigoni.
No industry events to display.